Archive Page 2
We catch up – video-wise – on the works of the very prolific independent filmmaker Dan Zachary. You can check out all the cool video clips HERE.
Synopsis: A group of friends gather for an "All-Girls" camping trip in Amish country. To their horror, "Jebediah" – a vicious Amish serial killer – stalks and slays each one. Not Rated: Contains nudity, violence, language and sexual situations.
Directed by Joe Ripple, written by Robert Ziegler. Starring Brian Greenwell, Danielle Lozeau, Lauren Lakis, Jemma McDime, Sabrina Taylor-Smith, Jessy Danner, Chris O'Brocki, K.J. Linhein, Sam Lukowski, Alexandra Hewett, Frederick Cowie, Vanessa Rae Bent. Special appearances by George Stover, Kevin Kangas and Robert Long.
Filmmaker Joe Ripple's last motion picture before his retirement from the industry, this is a great blood-fest roller coaster ride. You can rent or download it from AMAZON.COM.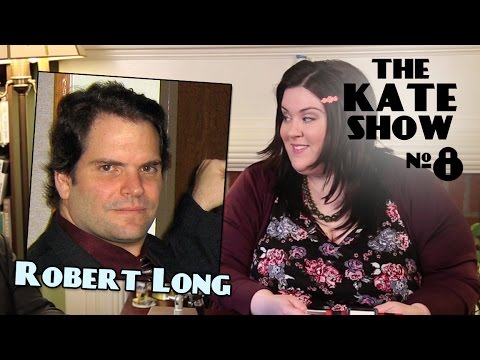 Robert Long – independent filmmaker and creator of Smash or Trash Independent Filmmaking was recently interviewed on the Kate Show – an East Coast talk show (as well as being a Lee Doll Production).
Kate talks to Rob about his career and such highlights as working in Hollywood, Bubba Ho Tep, The Fixer, The Adventures of Louanna Lee, and the films of Don Dohler. It's a fun recap of a creative person's body of work.
It is March and I am really cranking up the updates and putting Smash or Trash back on the map in blood. There is a ton going on people so sit your butts down and listen up!
First of all I want to tell you that Eagle Film's Phillip J Cook has released his award winning web series – Malice and Malice: Metamorphosis – as two feature length movies on hulu! These incredible shows have been celebrated all across the world! As I understand it, Phil is working on the script for the third series of the show. Be sure to check out these past films and to support the third season!
Genres include Drama/Science Fiction/Fantasy/Mystery/ Horror
Stars Brittany Martz, Rebekkah Johnson, Mark Hyde, Leanna Chamish, Matthew James Gulbranson, Samual Garman, Nora Palka, Dave Coyne, Rafael Sebastion, Cathryn Benson, Aaron Sulkin, Michael Mack, Maxwell Heaton, Brian St. August, and Richard Cutting
SYNOPSIS: MALICE concerns the Turner family's supernatural adventures in their late Grandma's home. It's up to teens Alice and Abbey to solve mysteries and survive dangers emanating from the old home. And when people start disappearing, Alice–the sixteen year-old with an active imagination–must go down the "rabbit hole" and rescue them all.
Watch it HERE
SYNOPSIS: MALICE METAMORPHOSIS is about how the character of Alice tries to live a normal life known as "the girl who blows things up," and is haunted by dark dreams of an epic medieval battle and the armored specter of her deceased father.
Watch it HERE
Filmmaker Joe Sherlock AKA Dr. Squid has another kick ass update on what he's been up to. Let's here from the man himself!
"Another update on BEYOND THE WALL OF FEAR: I got back to editing on the "Curse of Pelican Bay" segment featuring Jackey Neyman Jones of MANOS: THE HANDS OF FATE. I was excited to edit in scenes of Tom Griffith, who played the sheriff in two of my favorite Don Dohler movies, THE ALIEN FACTOR and NIGHTBEAST. Really happy with how this segment turned out. And do you know what? I also have genre legend George Stover in the film – THE man of Don Dohler and John Waters films! STOKED!
I also got a rough cut of the "Crazed" segment together. I threw together a page of the latest preview pics for both segments here:
Back when I started offering the ODD NOGGINS dvds, I put together a page of "Odd Packs," combination of the movie, artwork, props, etc. just to make things interesting…and odd. Well one of the Odd Packs was "DINNER WITH MR. BIRCH," where a short film would be made about someone having a dinner date with the oddball character from ODD NOGGINS, and would be posted online for all to see. Well, someone bought it and a couple of weekends ago I shot a very odd, very fun little short. I have it all put together save for a couple of effect shots, and will be posting it sometime in March, so stay tuned for details!
DRIFTER and BLOOD CREEK WOODSMAN are back in stock, with revised covers, even! Check 'em out here: 
Sounds like there are only a few copies of the limited edition big box VHS of ZOMBIE LOVE SLAVE/MONSTER IN THE GARAGE from Saturn's Core Audio & Video – I was flattered they wanted to put this out; you can check out the details here: 
More soon! Stay scared!!
– Joe aka Dr. Squid!"
Ballet of Blood now available On Demand, DVD and VHS!
Ballet of Blood is now available to rent or own. You can also find the DVD on Amazon and if you're lucky you'll be able to snag a VHS tape off eBay. There are many different ways to add this rare piece of beautifully horrifying cinema to your collection, today. The motion picture won Audience Choice Award at the 2015 RIP International Horror Film Festival. It was also nominated for Best Acting Ensemble and Best Editing.
Synopsis: After years of emotional abuse and body shaming, two ballerina's drug-fueled fantasy, of viciously attacking their ballet school, becomes reality. Meanwhile, a nerdy ballerina starts writing a novel based on the events that transpired, deeply offending some for turning such sensitive material into a book, for young audiences. Soon, her and her sister realize every word being typed is somehow altering real life. Will this strange and psychedelic paralleling fantasy carry the sisters, along with anyone else, to a merciless blood-splattered doom?
The film stars Sydney Ray, Jessica Knopf, Laura Amelia, Julia Faye West, Mindy Robinson, Walter Hochbrueckner – among many others.
Produced by Julia Faye West, Sydney Raye, Vera R. Taylor, Walter Hochbrueckner, John Gonatos, Mikko Tervonen, Michael Anthony and Bouvier. Production design by Mystic Marlow. Art Direction by Ryan Henneman. Sound by Jean-Paul Inesta, stills by Mark Rakocy, script editing by H. Raven Rose. Written and directed by Jared Masters.
Check out the trailer below!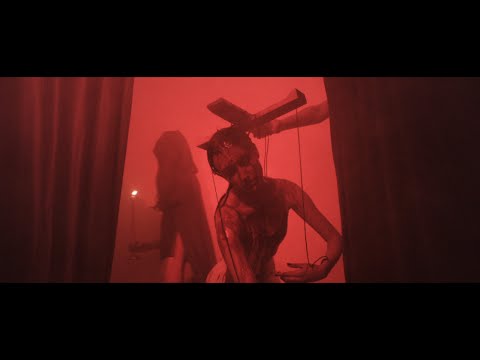 Do you like behind the scenes photos from movies? Well over on facebook over 300 never before seen photos have been uploaded, giving the viewer a look behind the curtain of DEAD HUNT. This was the last horror thriller that Timewarp Films did before the untimely death of filmmaker Don Dohler in 2006.  The photos give a great account of a small Baltimore-based cast and crew putting together a professional suspense film. You can check out the pictures HERE, and you can buy this great film HERE!
Related articles
Hello one and all! We are back for an 8th big year here at Smash or Trash and I couldn't be happier! My apologies for not getting more stuff up. Last year with losing the job really took it's toll on me. This year I am trying to get a better job – but that's not what is important here! What is important is that I get great new stuff up about indie filmmaking – right? Let's get to it.
For this update I am tickled pink to find that veteran London/New York podcaster Jon Cross of The After Movie Diner has picked one of my favorite actresses of all time- Leanna Chamish – as one of the top women working in genre films. She is in great company with the likes of Jamie Lee Curtis, Debra Hill, Pam Grier, Barbara Crampton and many other talented women! You need to check this article out RIGHT NOW. Link to it can be found HERE.
A year ago today we lost filmmaker Tim Davis. A gifted, talented man loved by many is being paid tribute here at Smash or Trash. You can find out about his fascinating life and career HERE.
A happy 70th birthday to a dear friend and mentor, filmmaker Don Dohler.
End of the year update here at the site. There are a couple of reviews that have been put up. We liked both of them! The first one is CALL GIRL OF CTHULHU by Midnight Crew Studios. The link to the review is HERE.
The next review is QUEEN CRAB brought to you by Brett Piper and Mark Polonia from Wild Eye Releasing. We liked this one too. Very much an updated version of the type of movies Roger Corman made in the 1950s. Check out the review HERE.
TIMEWARP FILM's (Don Dohler and Joe Ripple) CRAWLER is winding down and should be finished in early 2016. Good, there is light at the end of the CRAWLER tunnel!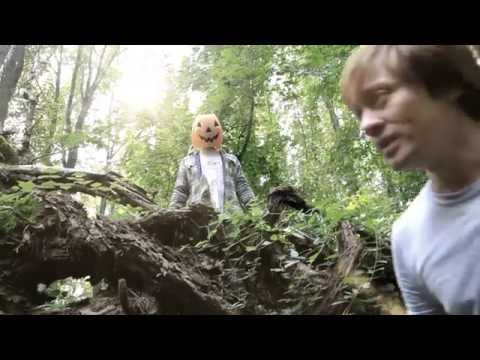 Filmmaker Kevin Kangas has been busy with a new movie called TERRORTORY. Here is the trailer.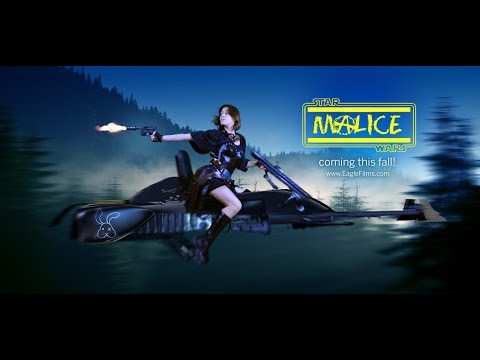 For those of you into STAR WARS, indie filmmaker Phil Cooke has done a 14 minute fan film. You'll find it HERE. The special effects are great!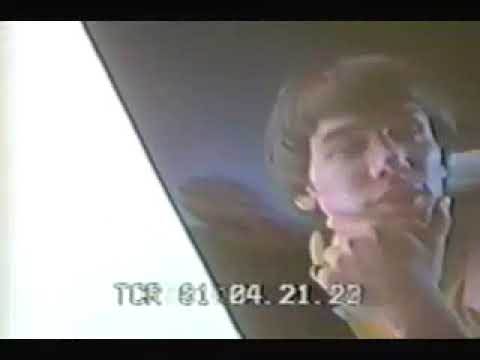 Here's the video that gave James Cameron his start in the movie biz back in 1978.
So we wrap up 2015. See you in 2016!
Related articles
HAPPY HALLOWEEN! HEY! WE ARE BACK! Sorry – real life has gotten in the way of fun life, but I do have a mega update for all you indie guys and gals out there. Let's get right into it, shall we?
You know you have made it when you are featured in FANGORIA Magazine. Don Dohler has been featured in it, Kevin Kangas has appeared in it, and now filmmakers Chris LaMartina and Jimmy George have made it to the front cover! Yes, you have to look beyond the awesome T & A of Elvira, but there is a really great article on their movie CALL GIRL OF CTHULHU. I watched this freaking fun movie recently, so be looking for a review of it soon. It was great to see Baltimore legends George Stover and Leanna Chamish get some really juicy roles in this one. Get this issue!
Speaking of filmmaker Kevin Kangas, this prolific independent filmmaker has come out with a fantastic new book on the celebration of the holiday HALLOWEEN. Read this book and you'll remember why Halloween is the greatest holiday of all! The History! Urban Legends! Vintage Candy and Costume Ads! Rare photos! Size is 8.5″ x 11″, 180 pages, full color. Pick this up HERE!
The cool people at WILD EYE RELEASING have sent along some really fun movies for us to review here at Smash or Trash, and for October we have three horror related DVDs that we go over. Guest reviewer Hugh Robertson takes us through a unique viewing experience with NIGHT OF THE LIVING DEAD REANIMATED.
Next is a retro grindhouse treat called THE DISCO EXORCIST. A womanizing disco dancer has to take on the devil when a curse befalls a porn star he is in love with. Set in the late 1970s this horror comedy is a lot of fun! Read about it HERE.
We also get a found footage film in the vein of THE BLAIR WITCH PROJECT with the Ireland lensed THE PIGMAN MURDERS. Eight people go on a trek across the rough county side only to encounter a sadistic group of killers hell bent on killing them. Not bad at all. You can check out the review HERE.
Filmmaker Lisa Mikitarian is producing a film noir dramedy by the name of SPENT. Yours truly is doing the poster for it as well as some opening credit animation. You can find out more about the movie HERE.
Boots and Bubbly " A Tribute to Wayne Shipley"
The Chesapeake Arts Center presents a special evening in honor of Director & Educator Wayne Shipley. The evening celebrates the history of Wayne's career as a Teacher, a past President of the Northern Anne Arundel County Chamber of Commerce, an Actor, Legendary Racer, and Director.
Boots and Bubbly
"A Tribute To Wayne Shipley"
Saturday, October 24, 2015
in the Hammonds Lane Theatre
6:00pm-7:00pm VIP reception
7:00pm Doors | 7:30pm
Tribute Tickets:$30.00-Reception and Tribute
$15.00-Tribute Only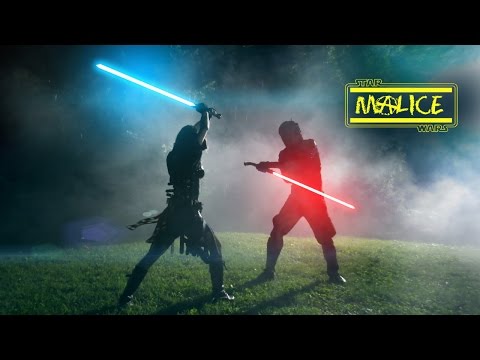 Like STAR WARS? "We've been producing another Malice in space special. This one set in a Star Wars universe. It's called Malice Wars. Any way. Here's the trailer which we posted last week. We're proud that it has recieved over 10,000 views. Please support, share and like. We can only grow with dear friends like you.
Phil Cook"
Hey! We have more movie reviews! First up is BLOOD SLAUGHTER MASSACRE, an independent horror slasher movie set in the 1980s. Let's see how it fares shall we? You can find the review HERE.
Also, Hugh Robertson looks at Philip J. Cook's sci fi thriller INVADER. Made for $160,000 in 1992, this is an incredible accomplishment. Let's see what Hugh had to say about this cult movie. You can find the review HERE.
Related articles