Archive Page 2
Brian Anderson (pictured on the left) passed away from a brain aneurysm today. He was an East Coast filmmaker and visual effects artist. His best known work was the Ninja VS Trilogy. A talented young man, he will be sorely missed by all who knew him, but his talents will live on in the entertainment he left us. We here at Smash or Trash send our sympathies and prayers to his friends and family. May he rest in peace.
Hey everyone! We get a bevy of wonderful guest reviews for the beginning of July! We are proud to welcome back the New York Dohlerites Jon Cross and Nick Consol. These gentlemen give us the low down on Timewarp Films' VAMPIRE SISTERS and DEAD HUNT. You can check out what these excellent guys have to say right HERE.
We are also honored to have celebrity podcaster Jamie D. Jenkins on board to talk to us about her thoughts on the Chris LaMartina/Jimmy George found footage movie WNUF HALLOWEEN SPECIAL. You can check out her awesome review HERE.
Count Gore De Vol is showing a really cool movie short called BRIDE OF THE FLY by Russell U. Richards. It's an excellent sci/fi horror comedy piece, and was done on Super 8mm film! Beyond that – all the effects are practical and there is no CGI. Richards took all the lessons he learned from Don Dohler's CINEMAGIC magazine to create and produce this film. Check it out HERE.
We had over 300 entries for the WNUF: HALLOWEEN SPECIAL DVD giveaway, and Adam Krause of Green Bay, WI is the winner! His copy of this great movie will be going out this week. Be looking for a new giveaway SOON!
We have new reviews! Guest reviewer Hugh Robertson gives us the low down on the kung fu action comedy ORDER OF ONE: KUNG FU KILLING SPREE. You can check out his review HERE.
I took on Joe Sherlock's latest shocker called THE DRIFTER. I describe it as creepy and claustrophobic. Check out what I have to say about it HERE.
New York Dohlerites Nick Console and Jon Cross have been working on some in-depth reviews for Timewarp Films VAMPIRE SISTERS and DEAD HUNT, and I have started to get those rolling in! Can't wait to post it. While we are waiting I would STRONGLY urge you to check out the numerous podcasts that Jon hosts and co-hosts. Besides being a devoted Don Dohler fan, Jon is both parts passionate and hilariously funny while he and his co-hosts and guests talk about B Movies, Action Movies, Independent Movies, Blockbusters, Comic Book Movies and damn near everything else under the sun. Check out this link, get to know Jon and check out his podcasts. You will not be disappointed! Click HERE to learn more!
Related articles
Reasons why to listen to the After Movie Diner podcast this week? The always fascinating, passionate, well-spoken Jon Cross and myself discuss:
(the Baltimore Indie Film Scene)
• Lee Doll
• Kevin Kangas
• Frank Lama
• Chris LaMartina
• Seth Hurwitz
• Leanna Chamish
• George Stover
• Erik Kristopher Myers
• Joel Denning
and focus on the creature feature
Click HERE if you DARE!
A few years back filmmaker Joe Ripple decided to get into the business of charity to help those people and children in need. Scares That Care is the horror community's division of helping those that need help, and they do fantastic work. This Summer Scares That Care is holding its first horror convention in Virginia, and it is going to be HUGE. Kane Hodder, Cassandra Peterson, a Fright Night Reunion, a Christine reunion, Sid Haig, Yaphet Kotto and other high profile horror celebs will be on hand.
Be sure to check out this great organization's facebook page and the official website as well. Hope to see you at the convention – it's going to be a BLAST!
Related articles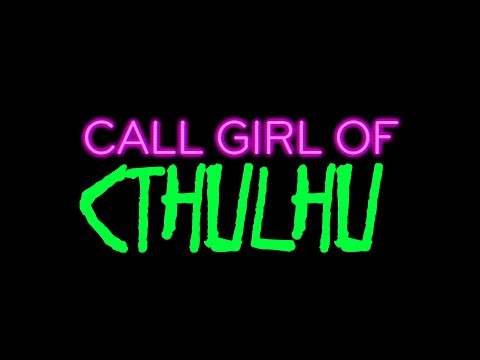 Well producer Jimmy George and director Chris LaMartina have done it again!    Call Girl of Cthulhu premiered this week at the prestigious Maryland Film Festival. Two nights of sold out crowds told of the success of their latest venture. The first evening there was a Q&A with the cast and crew after the initial showing. What's next for this independent Dynamic Duo? Well, I can say for LaMartina that he met and fell in love with his leading lady – Melissa O'Brien – and the two plan to get married soon. No word yet on when we will see a release for this movie.
Oh! I suppose I should say something about what the film is about! As I was unable to attend the premiere, I can only give you the basic premise. A lonely artist meets and falls in love with a call girl. While that's a big enough complication in his life, it also turns out that this girl has been marked as being given over tho the God Cthulhu. Hijinks and nudity and bloody gore ensue!
Pictured above is George and LaMartina are fielding questions before the showing of Call Girl of Cthulhu. Photo by Leanna Chamish.
Cast members Helenmary Ball, Paul Fahrenkopf, Leanna Chamish and George Stover were in attendance. Photo by Les Bradley.
To celebrate the success of Call Girl of Cthulhu, Smash or Trash is giving away a copy of LaMartina and George's previous blockbuster WNUF HALLOWEEN SPECIAL. It is a found footage film about a live news broadcast in a haunted house that goes horribly, horribly wrong. To win a copy of this movie, write in to rembrandt36@earthlink.net with your full name and address and say "I want my Halloween special!" A winner will be drawn on June 15th. Don't delay, enter today!
Also in the news is that I have updated the review for the horror/comedy SWARM OF THE SNAKEHEAD. I was sent the recut version and boy – does it play a lot better and is a lot more fun! Check out the revised review HERE and watch this site – because in the near future I will be a guest on THE AFTER MOVIE DINER talking to Jon Cross about this movie!
Speaking of Jon Cross, he and Nick Console (part of the New York Dohlerites) will be featured here soon on their reviews of the Timewarp Film's productions of VAMPIRE SISTERS and DEAD HUNT. Stay tuned…
And I will leave you with this: I haven't talked about my own upcoming productions or have done updates for a very, very good reason. Mitch Klein and I have been really hard at work on the post-production of CRAWLER – Don Dohler and Joe Ripple's last movie to be released. As I type this I am over at Mitch's house watching him continue  to work on the creature sequences and they look AMAZING. My jaw dropped when he showed me what he had been working on. All I can say is if you are a fan of these type of films you are going to LOVE THIS!
Until next time – stay creative!
Related articles
Okay… So we have re upped for another year. This weekend – March 1st  – marks the 6th year of the website! So we have a little bit going on.
Dr. Les Bradley of our staff has some cool things to bring to indie filmmakers. First up is a link he found on Robert Redford's take on the 30 years of the Sundance Independent Filmmaking Festival. The link to this article can be found HERE.
Next up is a tip that Dr. Bradley found out about video camera memory cards. Here is what he found out: "Write-Protect your SDHC card prior to loading into a card reader for your computer! Your Mac will see the SDHC card as a No Name Drive and immediately try to index the card. In indexing the card, it will try to write data to it. If you have not write protected the card, you could lose some of your footage as the Mac does this indexing."
Article from Robert Long II: Next up is a wonderful 1989 Batman fan film done by Mike Johnson and Tim Tokarz. They did an incredible job making a love letter to the 1960s Batman television series. Now while this was well done, admittedly they only had late 80s video and editing equipment to work with. What I did was download this fan film and re-edit it using the tools available today. I used Adobe Premiere 5.5, and I made new PNG stills to insert into the revamped fan film in Adobe Photoshop.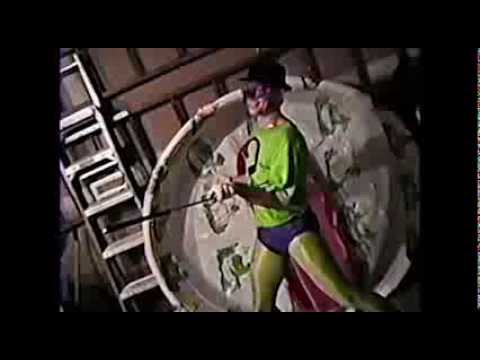 Besides fine tuning the audio and color correcting the old video (as this was downloaded from Youtube there is only so much that can be done) I tightened the space between the scenes to make them go a little faster. The biggest thing I added was the the fight action words that pop out during the action sequences, as well as the digital matte paintings that help create Gotham City and the Batcave – both inside and out. These were all created by by PNG files that were imported into Premiere, and were animated on the various layers within that program.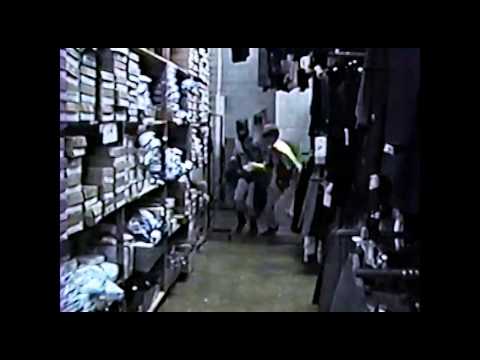 I hope you enjoy what these creative teenagers did 25 years ago, and hope that the enhancements I put into the films add to the fun.
Related articles
 Some time this year – sooner than later – Smash or Trash will stop doing indie movie reviews. The overall quality of the majority of films I get sent is shit, and it is depressing to watch and review. I can't get my guest reviewers to even look at them – they are that bad. People are capable of doing better than that but they are just lazy. I've seen amateur films and fan films that put this schlocky dreck released to DVDs to shame. For the favorable reviews I do of the good films, one – possibly two – filmmakers have used quotes from the reviews for their webpage or DVD cover art. I have been doing reviews for six years, and it is a lot of work, and I figure why do it if no one is going to use good praise to their advantage? So don't send me any screeners – they will just end up in the trash. I have a backlog of interviews and articles I need to get up on the site – so it will be running at least another year until all that content is put up. After that – that's it.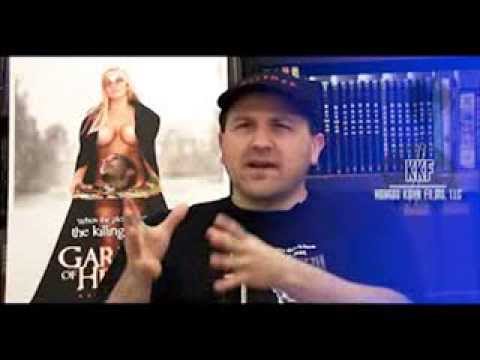 Happy new years from Smash or Trash! To kick off the new year I have a few updates in hand, the biggest being that I have edited the first ten minutes of my interview with filmmaker Kevin Kangas. In this clip he is introduced and we get to talking about his first movie, a thriller called HUNTING HUMANS. Kevin is very honest and candid about the hurdles he faces making movies and it is always interesting getting his take on the good and the bad of this industry. More to come but give this a good watch!
It was sad news to learn that Mike Vraney – the creator of Something Weird Video – has died from cancer this January 2nd, 2014. Vraney became a custodian of obscure, strange wonderful movies and getting them back out to the paying public in video and DVD form. Thanks to him and his company, many independent filmmakers are getting another chance for people to discover their art. Mike, we appreciate your noble efforts, and the Smash or Trash crew send our condolences to your family, friends, and fans during this time.
I have a couple of new movie reviews up as well, the first being ALL AMERICAN ZOMBIE DRUG. It's about a couple of stoner drug dealers that create a new drug that has – well – some bad effects. It stars one of the cast from THE BIG BANG THEORY. You can get to the review HERE.
Next up Ben Schyan co-wrote, produced and directed a movie called R & B No Contest: A Karaoke Saga. Schyan is a comedic actor that has appeared in such movies as DEAD HUNT and LIMITS TO AMBITION. The movie is about two young rappers that have to overcome the hurdles of gang members and nympho-maniacs in their quest to win the city-wide karaoke contest. You can read the review HERE.
Tennessee filmmakers Joseph Henson and Nathan Johnson took a break during the holidays, but are now back to finishing up the principle photography on their latest movie. The film is called THE NIGHT BEFORE EASTER, and is a throwback to 1980s slashers. A maniac dressed in a bunny suit is terrorizing a bunch of teenagers in an indoor storage complex. Look for it later this year out on DVD!