Archive Page 2
For the month of October Smash or Trash is taking a look at the independent horror slasher VARSITY BLOOD. Written and directed by Jake Helgren and starring Debbie Rochon, Lexi Giovagnoli and Wesley Scott Click HERE to go to the review.
First bit of news is sad news. Legendary make up artist Dick Smith has passed away in late July of 2014. Smith was known as a pioneer in makeup for television and movies, and was the mentor for makeup artist Rick Baker. Besides being an absolute genius, Dick Smith was also known as an incredibly kind and well spoken man, willing to help others out in their craft. He also contributed to Don Dohler's book FILM MAGIC with an article about making fake blood. Some of the movies Smith has worked on include THE GODFATHER, ALTERED STATES, LITTLE BIG MAN, and THE EXORCIST. This mentor will be greatly missed, and we at Smash or Trash send our condolences to his family, fans, and friends. Rest in peace sir.
In the NEW BLOOD section of Count Gore De Vol's CREATURE FEATURE site, the Count has posted an incredibly cool film short called GIANT MONSTER PLAYSET. This 14 minute short by filmmaker Greg Pope is a fantastic story of a child that gets a monster playset that turns out to be a littler too realistic. Fantastic special effects and it would have been right at home having a write up on Don Dohler's CINEMAGIC magazine. Check it out!
Filmmaker David Ellis – in conjunction with Don Dohler's family – have launched the DON DOHLER YOUTUBE PAGE. Here you can find all of Don's earlier movies (sans Nightbeast which is owned by TROMA) are available to watch for FREE! Make sure to subscribe and sign up! Baltimore Sci Fi and Horror at its cult finest!
Filmmaker Mike Gutridge is premiering his latest horror movie THE BONE GARDEN in Halethorpe, MD on August 9th. This thriller stars many Friday the 13th alumni's (Tracie Savage, Ron Millkie and Paul Kratka) as well as cult movie favorites George Stover and Monique Dupree. If you are in the area, go check this out!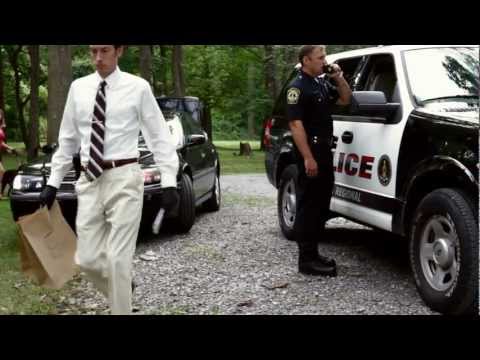 Related articles
Brian Anderson (pictured on the left) passed away from a brain aneurysm today. He was an East Coast filmmaker and visual effects artist. His best known work was the Ninja VS Trilogy. A talented young man, he will be sorely missed by all who knew him, but his talents will live on in the entertainment he left us. We here at Smash or Trash send our sympathies and prayers to his friends and family. May he rest in peace.
Hey everyone! We get a bevy of wonderful guest reviews for the beginning of July! We are proud to welcome back the New York Dohlerites Jon Cross and Nick Consol. These gentlemen give us the low down on Timewarp Films' VAMPIRE SISTERS and DEAD HUNT. You can check out what these excellent guys have to say right HERE.
We are also honored to have celebrity podcaster Jamie D. Jenkins on board to talk to us about her thoughts on the Chris LaMartina/Jimmy George found footage movie WNUF HALLOWEEN SPECIAL. You can check out her awesome review HERE.
Count Gore De Vol is showing a really cool movie short called BRIDE OF THE FLY by Russell U. Richards. It's an excellent sci/fi horror comedy piece, and was done on Super 8mm film! Beyond that – all the effects are practical and there is no CGI. Richards took all the lessons he learned from Don Dohler's CINEMAGIC magazine to create and produce this film. Check it out HERE.
We had over 300 entries for the WNUF: HALLOWEEN SPECIAL DVD giveaway, and Adam Krause of Green Bay, WI is the winner! His copy of this great movie will be going out this week. Be looking for a new giveaway SOON!
We have new reviews! Guest reviewer Hugh Robertson gives us the low down on the kung fu action comedy ORDER OF ONE: KUNG FU KILLING SPREE. You can check out his review HERE.
I took on Joe Sherlock's latest shocker called THE DRIFTER. I describe it as creepy and claustrophobic. Check out what I have to say about it HERE.
New York Dohlerites Nick Console and Jon Cross have been working on some in-depth reviews for Timewarp Films VAMPIRE SISTERS and DEAD HUNT, and I have started to get those rolling in! Can't wait to post it. While we are waiting I would STRONGLY urge you to check out the numerous podcasts that Jon hosts and co-hosts. Besides being a devoted Don Dohler fan, Jon is both parts passionate and hilariously funny while he and his co-hosts and guests talk about B Movies, Action Movies, Independent Movies, Blockbusters, Comic Book Movies and damn near everything else under the sun. Check out this link, get to know Jon and check out his podcasts. You will not be disappointed! Click HERE to learn more!
Related articles
Reasons why to listen to the After Movie Diner podcast this week? The always fascinating, passionate, well-spoken Jon Cross and myself discuss:
(the Baltimore Indie Film Scene)
• Lee Doll
• Kevin Kangas
• Frank Lama
• Chris LaMartina
• Seth Hurwitz
• Leanna Chamish
• George Stover
• Erik Kristopher Myers
• Joel Denning
and focus on the creature feature
Click HERE if you DARE!
A few years back filmmaker Joe Ripple decided to get into the business of charity to help those people and children in need. Scares That Care is the horror community's division of helping those that need help, and they do fantastic work. This Summer Scares That Care is holding its first horror convention in Virginia, and it is going to be HUGE. Kane Hodder, Cassandra Peterson, a Fright Night Reunion, a Christine reunion, Sid Haig, Yaphet Kotto and other high profile horror celebs will be on hand.
Be sure to check out this great organization's facebook page and the official website as well. Hope to see you at the convention – it's going to be a BLAST!
Related articles