At The Movies Archive
 Some time this year – sooner than later – Smash or Trash will stop doing indie movie reviews. The overall quality of the majority of films I get sent is shit, and it is depressing to watch and review. I can't get my guest reviewers to even look at them – they are that bad. People are capable of doing better than that but they are just lazy. I've seen amateur films and fan films that put this schlocky dreck released to DVDs to shame. For the favorable reviews I do of the good films, one – possibly two – filmmakers have used quotes from the reviews for their webpage or DVD cover art. I have been doing reviews for six years, and it is a lot of work, and I figure why do it if no one is going to use good praise to their advantage? So don't send me any screeners – they will just end up in the trash. I have a backlog of interviews and articles I need to get up on the site – so it will be running at least another year until all that content is put up. After that – that's it.
Chris LaMartina and Jimmy George – Baltimore filmmakers – are presenting the found footage movie WNUF HALLOWEEN SPECIAL. The movie takes place in October 1987 and follows a reporter as he and his team investigate a haunted house. The movie stars Paul Fahrenkopf, Richard Cutting, Leanna Chamish, Helenmary Ball, Brian St. August, and Robert Long II. It has been getting great reviews. Hope to see you there at the world premiere!
Related articles
The Timewarp Films' sci-fi movie CRAWLER is once again picking up steam – which is fantastic! Here in his own words from a facebook posting is Special FX guru Mitch Klein's take on the status of the movie: A bit of (good) Crawler news: Late last year I had completed a lot of work, only to have a major setback that left me doing a lot of rework with little success. Last week, thanks to some suggestions from my friend Robert Long, I was able to recover from the original setback and move forward with all that work I had completed. It feels great to be on track again. Thanks, Rob!
Guest reviewer Hugh Robertson gives a very positive review for the 2011 Italian giallo BLOODLINE ! You can check ou the review HERE.
Related articles
Independent filmmaker Kevin Kangas is an innovative and prolific person in the industry for the last 14 years.  Five very well received movies, He is now doing something… INCREDIBLE. He has a feature length film completed – GARDEN OF HEDON. He is doing a Kickstarter campaign where as if he meets his goal – he will release this new movie in both DVD and Blu-ray quality – for FREE. That's right – FREE. He's trying to raise money for his next motion picture, so he is willing to put up this fantastic movie for everyone on the planet to see if the goal is met. This is really ballsy. I've done enough talking here so click HERE or on the image above and go to find out how we can all help accomplish this. I mean, you can donate as low as a dollar for Pete's sake. Of course if you donate more – you get a change of getting some really cool props and perks! So anyway – what are you waiting for? Go over there and help make this happen!
Actress Sara Cole (DEAD HUNT and other fine indie films) recently got married to the love of her life, Dan Pittore. We at Smash or Trash want to wish them both a happy long life together. Both Sara and Dan were producers on John Kinhart's documentary on Don Dohler called BLOOD, BOOBS & BEAST. Congrats!!!
New York City Podcasters Jon Cross and Nick Consol get back to the Baltimore Independent Film scene with three films. They discuss Erik Kristopher Myers' ROULETTE. Check out this great podcast over at THE AFTER MOVIE DINER!
Speaking of Podcaster Jon Cross, we here at Smash or Trash got to interview him about his love for all things Don Dohler related. It is a fascinating look into someone that has become a DIY indie back garden movie maker convert. You can check it out HERE.
ROULETTE is getting another screening in the Baltimore area. May 9th at the Beltway Theatre. Scuttlebutt around the indie community is that Filmmaker Erik Kristopher Myers may have news on the distribution of the film!
No news on TIMEWARP FILMS' CRAWLER. Hopefully something positive to discuss in the next update.
Related articles
A very happy birthday to actor/composer/director Justin Timpane. Justin appeared in the Timewarp Films movies DEAD HUNT and CRAWLER, as well as co-helming several genre films – including NINJAS VS ZOMBIES.
Next up, reviewer Hugh Robertson takes on a stinker of a movie PIRANHA MAN VS WEREWOLF MAN, distributed by Chemical Burn Entertainment. READ ON IF YOU DARE!
And finally, more headway has been made with the visual effects of CRAWLER!
It's been a little while since we have done a really large – all inclusive update here at Smash or Trash. Well, there is a lot NEW to check out! First up is a review of Brett Piper's upcoming film THE DARK SLEEP. It is based on an H.P. Lovecraft story and you can find out more about it HERE.
Next up is a review of a most EXCELLENT independently filmed superhero movie – Dan Poole's THE PHOTON EFFECT. Poole is well known for his Spider-man fan films – this is his first full length feature with a hero and villain of his own design. Most excellent! Check out the review HERE.
Hugh Robertson's review of FUTURE WORLD got a much needed overhaul. Bigger type and larger, better pictures. This is an interesting read as it appears that this ambitious film is somewhat of a live action version of the movie HEAVY METAL. You can read the updated review HERE.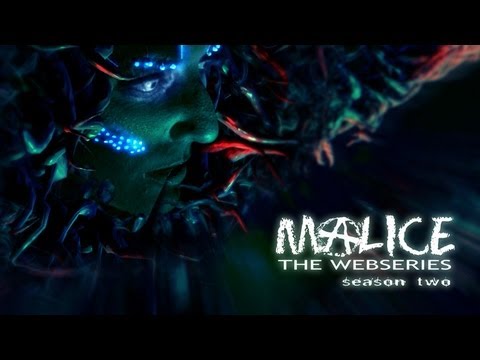 Philip Cooke's MALICE episode 12 is now up on Youtube. You really, really need to follow this creepy series and watch this incredible season finale. Oh – look close at the end and you will see a cameo by me. Leanna Chamish makes a triumphant return to the story!
I have renewed my vigor at getting more of the special visual effects for the Timewarp Films sci-fi horror movie CRAWLER. This year marks 10 years it has been in and out of production and we hope to get it finished by the Fall of 2013. Because of this I am going to be devoting a chunk of time every weekend until the effects I have promised to do are done. Above is one of the shots completed last weekend. I know a lot of people are really looking forward to seeing this all cut together!
Our good friend Jon Cross of THE AFTER MOVIE DINER and DR. ACTION AND THE KICK ASS KID podcasts is up again for another TLA Cult Award. He is one of the biggest fans and boosters of Don Dohler so click on the banner above and vote for The After Movie Diner to when (located at the bottom of the page). Refresh your browser and vote as many times as you like!
Related articles
Mini Review: Chemical Burn Entertainment is hit and miss. They have sent me tremendously cool movies to review, and they have sent some real crap as well. Sloppy the Psychotic is in the crap bin. The best thing about it is the cover and the copy that Chemical Burn came up for for this "film." It claims to be a throwback to the cool low budget movies of the 1970s and 1980s. FALSE. It is a blatant cheap shot-on-video piece of dreck. The screener I got had a commentary with it and it is clear that the filmmakers are of the "this is no budget so we won't take this seriously" camp. Apparently they HAVE made a film or two before, but this – SLOPPY – is the best they can come up with this time around. This movie is abysmal and if you want to watch a good killer clown movie, check out Killer Klowns from Outer Space or Fear of Clowns II. "Sloppy" will just steal 75 minutes of your life.
Shame on Chemical Burn Entertainment for releasing this. It screws the audience by serving them dreck, and it is a disservice to the filmmakers by not telling them "no, we won't release this. You need to do much better than this." Folks, go support peeps like Don Dohler, Joe Ripple, Kevin Kangas, Joe Sherlock, Wayne Shipley, Erik Kristopher Myers, Edward L Plumb, Lee Doll, John Bowker, Chris LaMartina and others that can do really really high quality movies on very little money.
My rating of "Sloppy?" – 0 out of 10
Related articles
A very happy birthday to the late Don Dohler – a maverick and pioneering DIY filmmaker that has inspired many others in the field. We love you Don and wish you were still with us.
Filmmaker Jon Clark gets the interview treatment here at Smash or Trash. The interview was done a half a dozen years ago, and I do feel terrible for not getting it posted sooner than this. It is a brilliant interview about the trials and experiences he and his cast and crew had producing the movie DESPERATION. Check it out HERE.
Reviewer Hugh Robertson gives us another great review and he has some really positive things to say about FUTURE WORLD. You can read it HERE.
Guest reviewer Hugh Robertson takes on another Chemical Burn Entertainment film – BANE. This is a horror/sci-fi hybrid and no – it is not about the Batman Villain. Is it a good movie or the Bane of our existence? Find out HERE.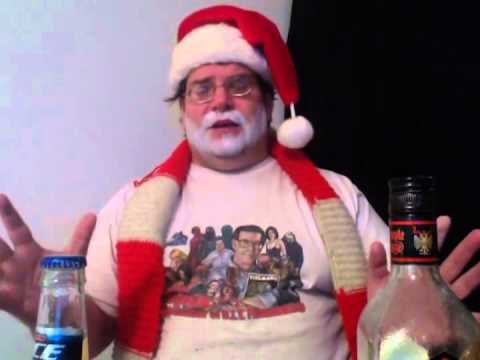 Merry Christmas from all of us at Smash or Trash. Enjoy the little note of holiday cheer!
The New England Dynamic Duo of Matt Farley and Charles Roxburgh have hit a home run with the new horror/comedy DON"T LET THE RIVERBEAST GET YOU. Watch the Creature From The Black Lagoon's ugly 3rd cousin take on the citizens of a small town. You can read the review HERE.
The official Leanna Chamish merchandise is now available at cafepress. Mugs, t-shirts, buttons, and a hundred other items. Part of the proceeds go to a great cause – fighting for a cure for Alzheimers. Order yours today!